It was a stunningly beautiful April day yesterday, full of sunshine.
It coincided for the first time in what seems like forever with a day off that wasn't tied up with the preoccupations of house-moving, and enforced waiting in for one thing or another.
I took my chance and headed down to the Solway coast, with camera, and a cheese sandwich picnic.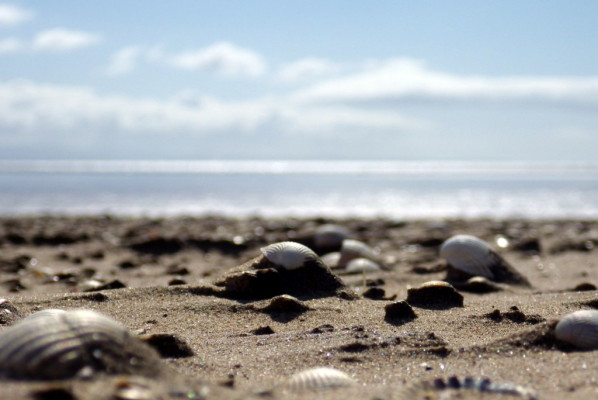 I went to the RSPB reserve at Mersehead, a place I've walked, and taken photographs, many times before.
I could feel those previous times alongside me as I meandered, remembering different photographs that I've taken, different seasons I've walked through, different birds I've heard and seen arriving, and departing, and arriving again.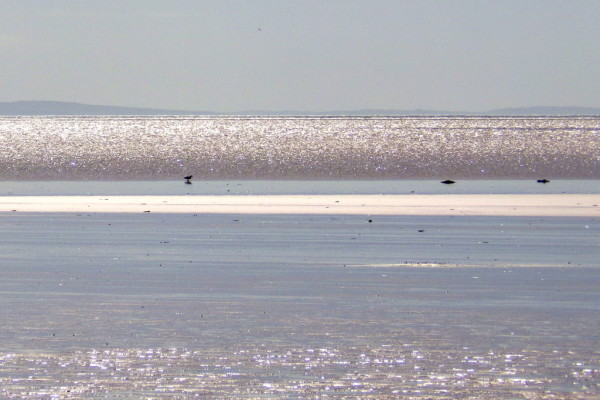 I guess it's partly because my awareness is heightened just now: I'm aware this might be the last time I walk here.
It probably won't be, it's a favourite haunt, and I've not quite done my farewells to the south of Scotland yet, but still, the awareness is there: of the future when this place won't be 30 minutes within reach.
The awareness shadows but also heightens the present, thickening the place with memories of all the times I've walked and picnicked, in cold and warmth and rain and sun, woven like fabric into the present moment.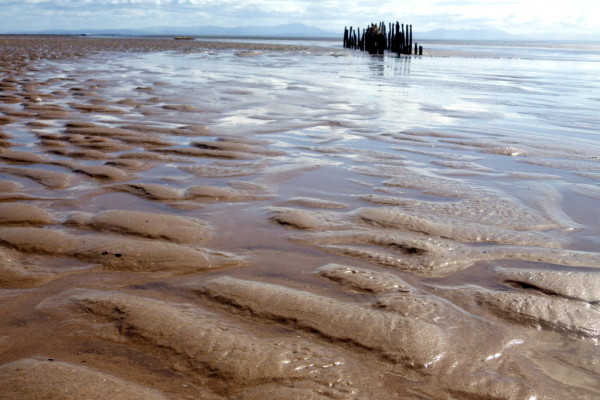 Even after all this time it's hard to put my finger on the appeal of this stretch of half-land, half-water.
It's not the loveliest place in the world (though it is a great place to picnic in sunshine).
It's a place that's been good for writing, and for not-writing. Oddly I realised, looking back, that the times when I'd sat frustrated with a pen and pencil, unable to find the words to say what I could see, and hear, were also the times that had stuck most vividly in my memory.
It's a place that belongs to the birds more than to us. Somehow you feel lucky to be there, to have this privileged access to a place, a space, that is normally beyond reach.
It's one of those places that is beyond our modern, managed sense of time, that has its own pattern and rhythm, that shows you over and over the tide of cycle, and return.
It's a place that lets you walk, quietly at the edge, beyond the normal reach of time.